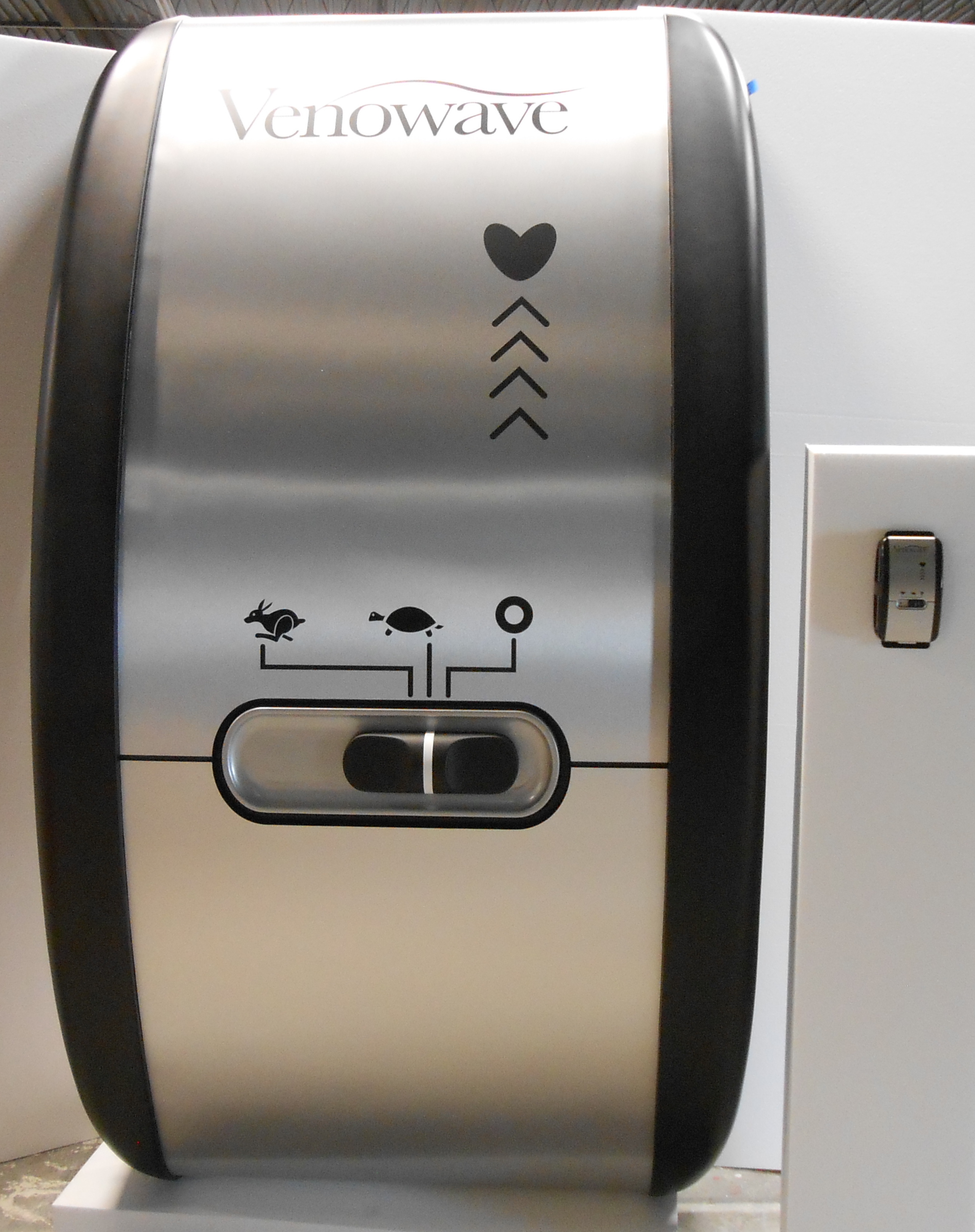 TRADE SHOW TRAFFIC STOPPER
One of the mysteries of B2B marketing is how to get people to stop at a trade show booth. Since Chisel 3D specializes in, "sizzle," we've helped many customers turn their booths from okay to oh, wow! That was certainly the case with the Venowave, a medical device for treating problems related to poor circulation. With the actual product being only 7 1/2" x 4", the customer needed an over-the-top way to draw attention to it.
An exact -- but substantially larger -- replication of the Venowave was just what the doctor ordered. The Chisel 3D team used some very ingenious fabrication techniques to re-create the sleek device, all the way down to the speed control switch and Phillips head screws. Our version measured nearly seven feet tall, almost 10 times the original! According to the customer, it was the talk of the trade show, proving there is a way to stop traffic in its tracks. All it takes are a big idea and a custom fabrication partner like Chisel 3D to pull it off.