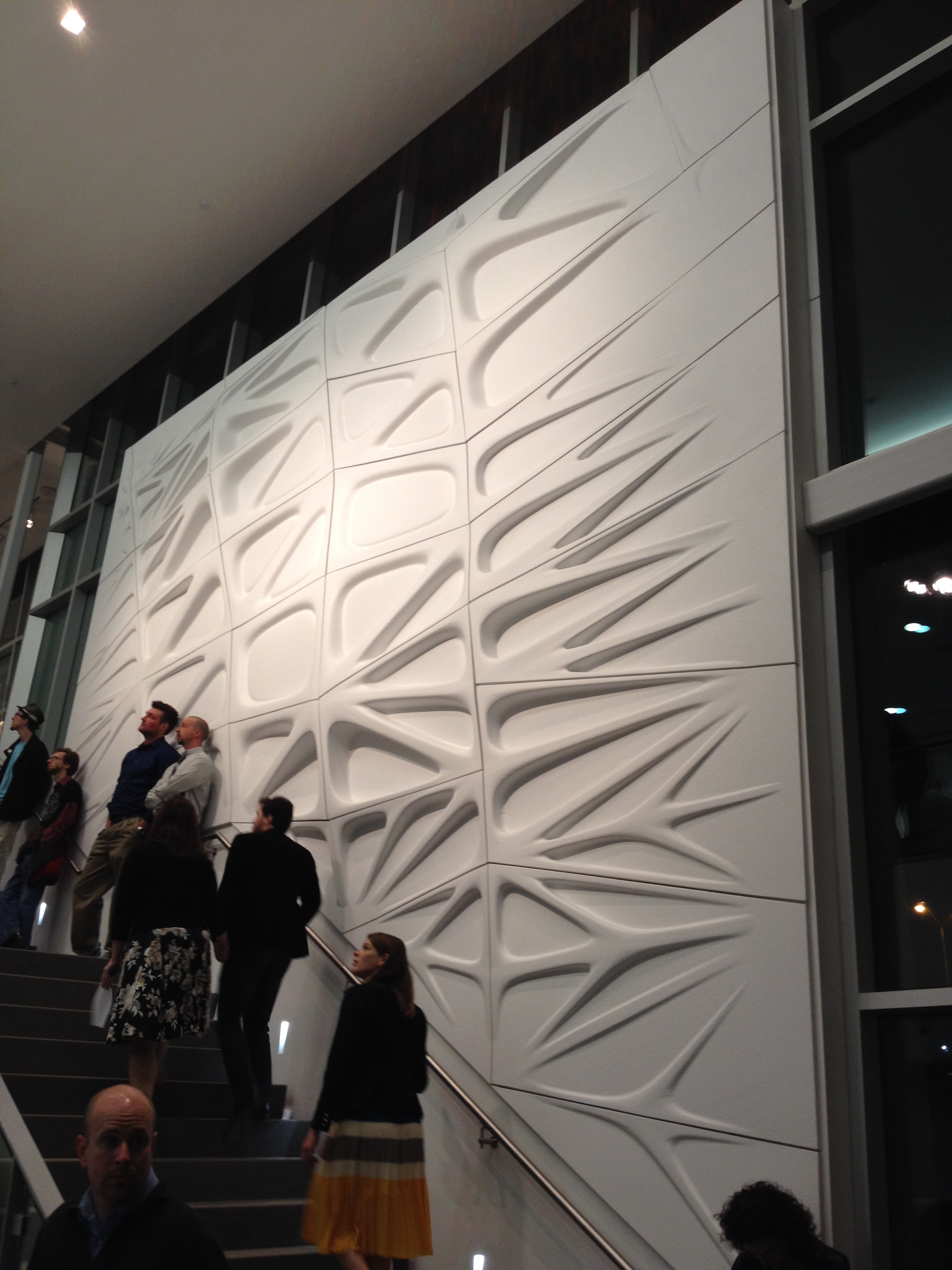 Not everything Chisel 3D creates is off-the-wall. Just ask visitors to the Zuckerman Museum of Art at Kennesaw State University in Kennesaw, Georgia. Soaring above the entry stairwell is a dramatic work of public art that Chisel 3D is proud to have been part of. Atlanta architectural firm Stanley, Beaman & Sears designed the strikingly bold museum and wanted to contribute a piece paying homage to the capabilities of CAD (computer aided design and drafting) programs used in the museum design.
The piece was to be 24 feet wide and rise 22.5 feet above the entry stairwell. It had to be built so it was fairly lightweight, could be installed on an existing wall of windows, and would meet the designer's specifications to a tee. For help with fabrication and installation, the architects turned to Chisel 3D.
Gary Bystrom and the Chisel 3D crew came up with a solution to meet all the customer's requirements and then some. The finished piece is made up of 32 panels, each one precisely cut to convey the geometric and dimensional dynamics the designer envisioned. The panels' smooth white finish reflects the museum's bold simplicity and drama. Installing the piece was smooth too, as the Chisel 3D crew systematically fit the panels together onsite like a giant puzzle. To quote the museum's Facebook page a few weeks before the grand opening, "This wall installation has just finished and it is gorgeous. Really."